Karachi 2 Days | Other City : 3 to 4 working Days
Delivery
Karachi 2 Days | Other City : 3 to 4 working Days
---
Many new drivers who just bought a car have had this experience:
Forgot to charge the mobile phone before going out, and connected the charging cable to the built-in USB interface of car, but found that after 1 hour, even 5% of the electricity is not, and the phone to be hot.
At this time, the experienced driver will suggest you to buy a car charger.
Tips: Because most of the car's own USB current is unstable and far lower than the current of the original charger, it is super slow when charging.
As long as the car charger is inserted into the car's "cigarette lighter", it will be automatically energized, because the cigarette lighter has no current limit, so the charging speed is very fast.
So today, Lito Shirley will recommend a fast charging and safe car charger for you.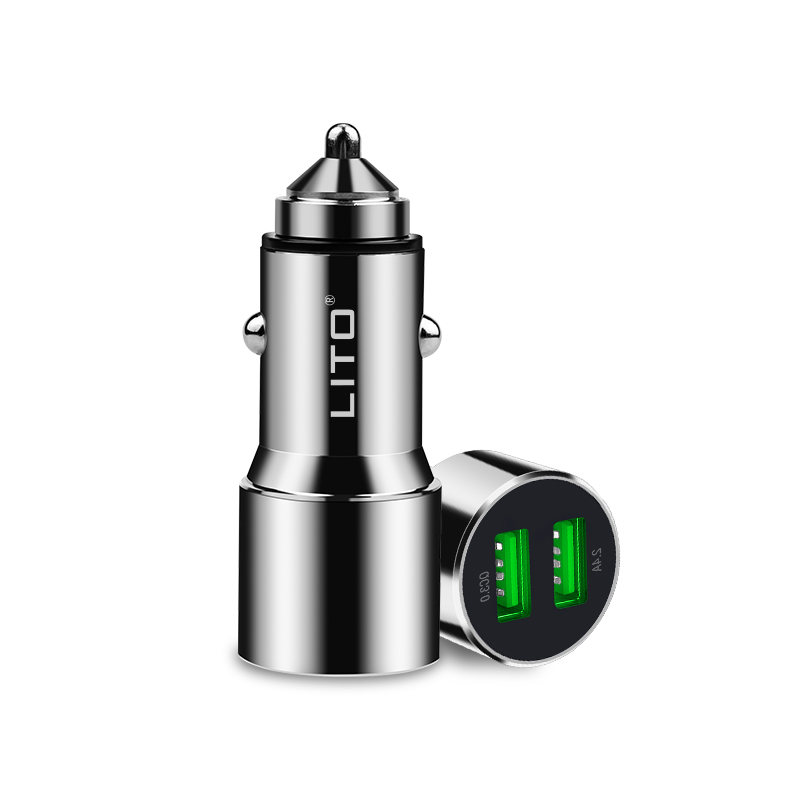 This LITO-701B car charger has Dual USB ports and a total current of 5.4A.
A single USB supports QC3.0 fast charge, and the charging speed is more faster than the original charger.And the another one is 2.4A, the charging speed can be comparable to the original charger.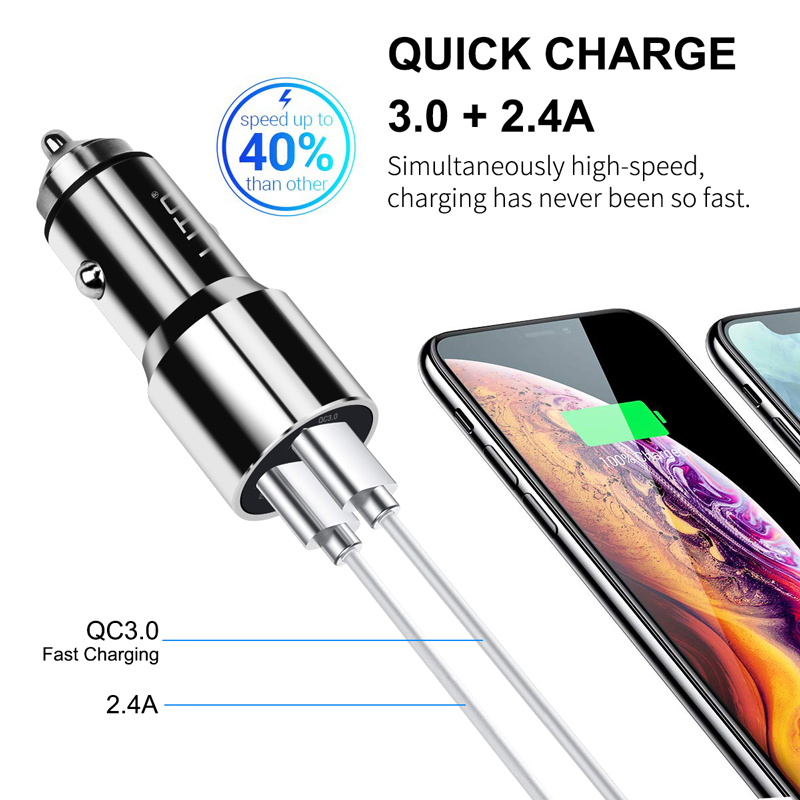 Tips: The speed of charging is not only related to the charger, but also related to the USB cable, so you want to charge faster, you must also choose the correct usb cable.
The whole body is made of metal,safe and anti-heat.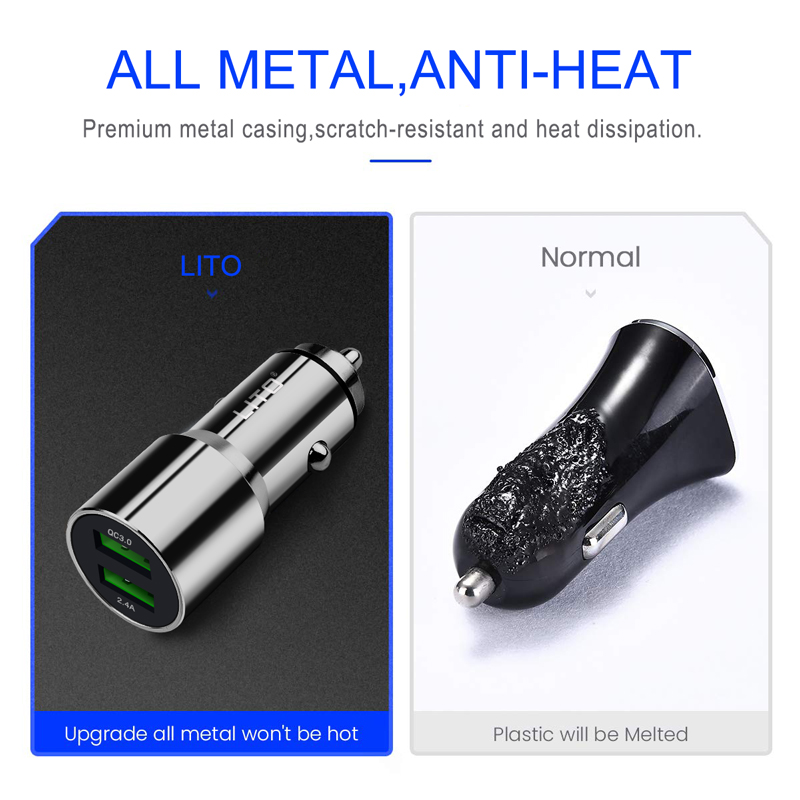 The shrapnel contact electrode, suitable for most of car.
Not only fast charging, but also safer, it has built-in smart recognition current function.
After accessing the usb data cable, it will automatically recognize the current value that the mobile phone and iPad can withstand, and supply power according to the requirements without damaging the device.
In contrast, many low-priced car chargers on the market not only charge slowly, but also have unstable current during charging, which is very damaging to digital devices.
Available in silver color.