Karachi 2 Days | Other City : 3 to 4 working Days
Delivery
Karachi 2 Days | Other City : 3 to 4 working Days
---
Wall-shaking Bass Audio – Explosions, gunfire, footsteps just like happened next to your ears on stereo surround sound. Extraordinary gaming enjoys with this headset superb sound quality. like Call of Duty, Star Wars, Overwatch, World of Warcraft, etc.
Ultra Lightweight Comfort – This gaming headset has high-end frame and soft memory ear cushions designed for softness, breathable and undeformed. Durable and high quality, your lifetime friend.
Clear Noise Cancelling Mic – upgraded strong braided wire ensure stable team communication. Subtle mic adjusts the perfect angle, isolate the environmental noise and accurate catch your voice.
Cool LED Light – The blue Led light of this pc headset highlights the gaming atmosphere, being the coolest one among your teammates. Effortlessly adjust the volume and one-button mute mic.
Wide Compatibility – This Over-Ear Headphones support Xbox One, Xbox One S/X controller, PS4, PS4 Pro/Slim, PC, Nintendo Switch/ 3DS, PSP, iPad, Mobile Phone. Please note that the USB port only power for the LED light for the headset
PC Gaming headset ps4 headset Nintendo switch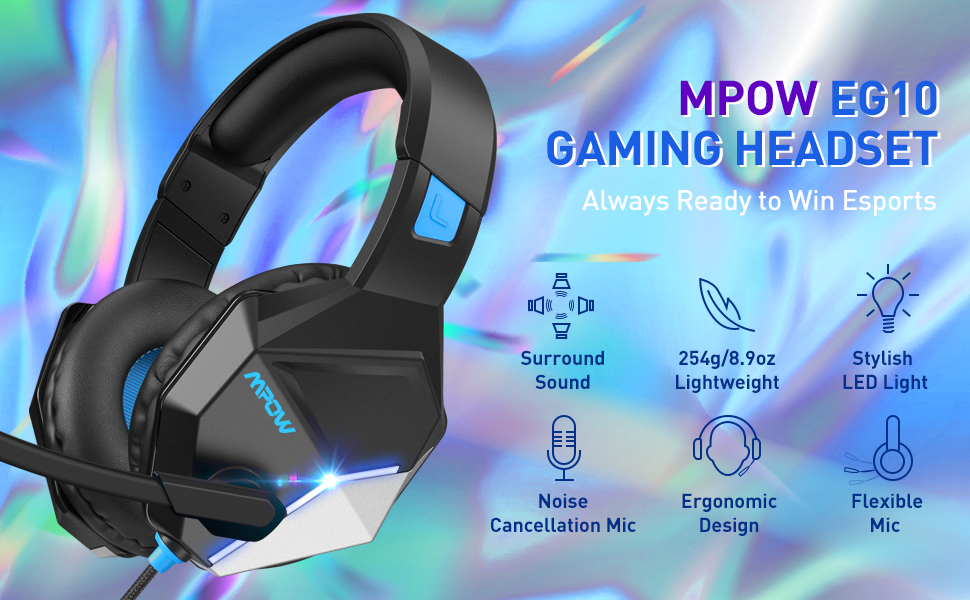 Stunning surround sound drives you fully immersed in games.
Most Gaming PC headset more or less takes a disadvantage by its long-term wear discomfort because of the heavy design. To optimize the comfort level, Mpow EG10 gaming headsets with noise-cancellation microphone come with 254g/8.9oz light weight.
50mm drivers&Switchable Light

Noise Cancelling Mic with 120° rotatable design

254g/8.9oz light weight pc headset

Soft memory protein foam earmuffs

Multiple-platform Compatibility

3D Surround Sound gaming headphone
Mpow headset with Noise-cancelling microphone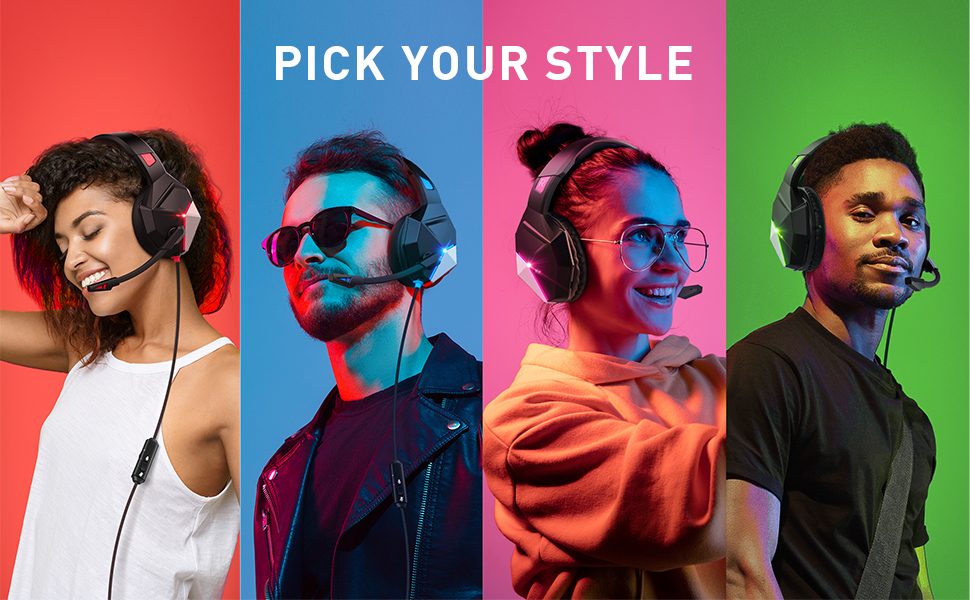 Support
PS4, PS4 Pro/Slim,PS5
Xbox one, New Xbox one,
PSP, PS3, Nintendo switch
Nintendo 3DS,
PC,MAC,
Laptop, Pad
Computer, Tablet,
iPad iPod
Smartphones.
Please note that you need an extra Microsoft Adapter(Not Included) while connecting with the old version Xbox one controller.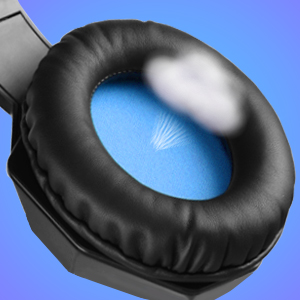 Comfortable Customized Fit
The elegant over-ear cushions wrap your ears in

soft memory foam

for an ultra-comfortable fit.
The enlarged earmuffs cover your ears and provide excellent

noise isolation

What's more, the soft head beam pad is breathable,

reducing heat and sweat

while longtime wering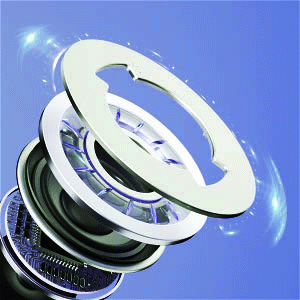 Bigger Drivers, Bass Surround Sound
The high precision drive units on ear headphones deliver crisp and powerful sound for you. Offering a fantastic and shocking sound while you are gaming, which helps you catch your enemy before they find you. You can also hear the footstep and gunshot very clear in the game world.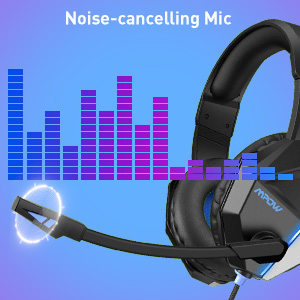 Flexible Noise-cancellation Microphone
The 120° flexible microphone allows you to bend it to any angle you want for better voice pick-up. Featuring with the advanced noise cancellation technology, this MPOW gaming headset could clear out annoying background voices to bring you crystal clear communications. Never worry that your partners cannot get your strategies.
Gaming Headset for kids kids headphones with microphone
Mpow EG10 Gaming headset with Noise-cancelling Microphone
Adjustable Headband fits for different sizes of heads ,EG10 is also a good choice as kids gaming headset or headset for online course
PC/PS4/PS5 Gaming headset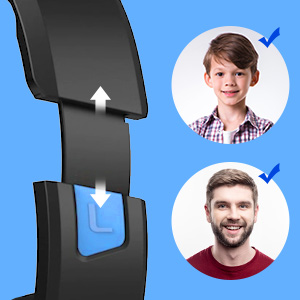 Adjustable Headband
The adjustable headband can fit different sizes of the heads, and the light-weight material is fit completely around your ears and won't overheat your head. What's more, the soft headband without a built-in steel strip is durable and strong enough for long-term use. Your gaming headset will not break up even twisting it over 180°.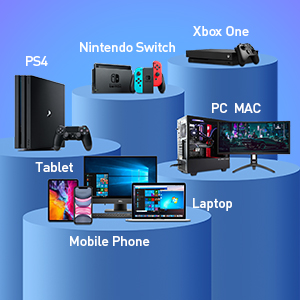 Multi-platform Compatibility
MPOW EG10 gaming headsets support PC,PS4, PS4 Pro/Slim,Xbox New Xbox One, PSP, Nintendo 3DS, Laptop, Computer, Tablet, iPad, Smart phones. Please note that you need an extra Microsoft Adapter(Not Included) while connecting with the old version Xbox one controller.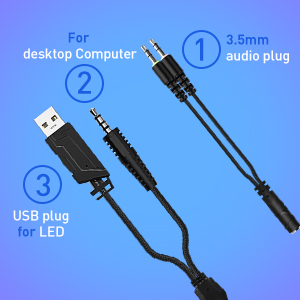 Versatile Headset for All Application
The 3.5mm audio plug is compatible with most devices.

The 1-to-2 3.5mm jack splitter cable is for PC.

The USB plug is only used for LED light.
The braided cable made out of durable material is very strong and resists tangling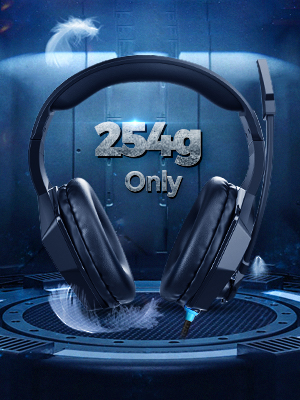 Mpow EG10 gaming headset, always ready to win sports
Due to the heavy design, most gaming headphones bring you more or less discomfort after long use. To improve this defect, Mpow EG10 Gaming Headset, with noise reducing microphone, adopts the headband without soft steel but durable. And the total weight of the helmet, it is reduced to 254g/8.9oz. In addition, the extraordinary surround sound helps you to notice more details and you immerse yourself in the game.
50mm speaker

120° adjustable microphone with noise reduction

254 g/8.9 oz, very light

Soft but durable headband

Memory foam ear cover

Multi-platform compatibility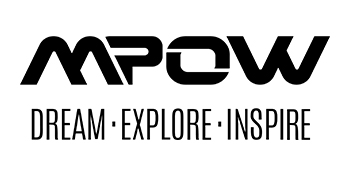 Why do you choose Mpow?
As an excellent developer and manufacturer of audio products, Mpow is passionate about design and technology innovation to create simple and user-friendly products worldwide.
Mpow stands proudly behind every product offered. Mpow has sold over 12,000,000 headphones.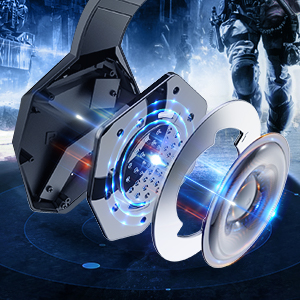 Extraordinary surround sound
To hear the enemy sneaking, environmental indices and other details, you need the Mpow EG10 PC helmet. Enjoying the 50mm drive, the perfectly clear surround sound brings you to the world of game and offers optimal reactions to win the victory.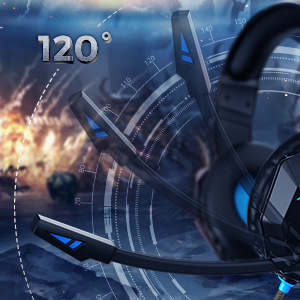 Advanced microphone
Thanks to a noise reduction and 120° adjustment, the Mpow EG10 gaming headset emits loud, clear and accurate sounds. It also helps you to better communicate and cooperate with your teammates.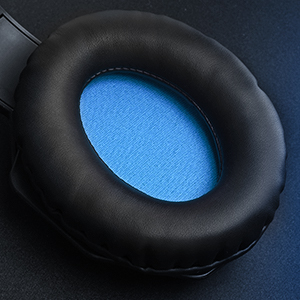 Always comfortable
The memory protein foam earmuffs give you a comfortable experience from the beginning of the game by wearing the Mpow EG10 gaming headset. In addition, the extended size of the earmuffs reduces the pressure on the ear and allows you to wear the headset for a long time.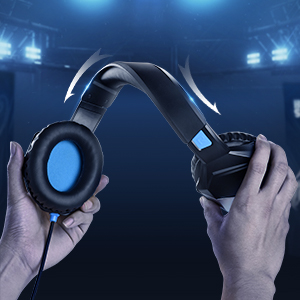 Soft yet durable
The Mpow EG10 gaming headset headband adopts soft but durable material. Without built-in steel, it provides maximum flexibility and toughness. This design ensures concentration during play and long term durability.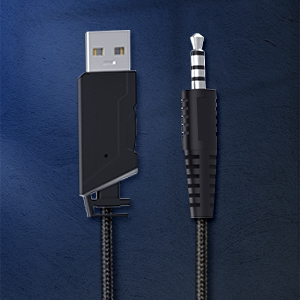 Universal Compatibility
3.5mm audio cable for PC/PS4/XBOX/Switch/iOS/Android/Tablets, etc.3.5mm Y adapter cable (included) and USB for PC/Laptop/Mac/Windows PC, etc.Convenient wire control for volume and microphone adjustment.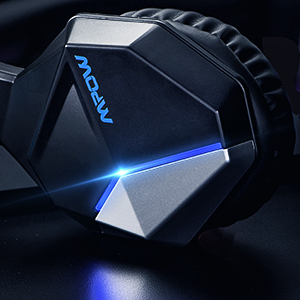 LED light
Mpow EG10 gaming headset is designed with a fascinating LED light that highlights the gaming atmosphere. Perfect for LOL, CF, OW PUBG and other games.

Noise cancellation microphone: block out surrounding noises so your teammates hear you clearly, leading to tacit cooperation and a pleasant victory. The flexible microphone wrapped in a metal protective hose can be adjusted to 120° in the optimal position for excellent team communication.
PERSONALISED COMFORT: The soft, lightweight and durable material helps reduce the burden of wear and tear, as well as the soft, enlarged memory ear pads for superior softness and comfort, even during long gaming sessions. Foldable design, sturdy and durable without deformation for durability and stability.
Multi-platform support: supports versatile console games, including PS4/ PS4 Pro/ Switch/ Xbox/, etc. and mobile devices, including iOS/ Android/ Tablets/ PC/ Laptops/ Mac/ Windows. Please note that the Xbox One Stereo Headset Adapter (NOT INCLUDED) may be required for some Xbox One controllers.
Immersive in-game sound: Powerful 50mm drivers provide detailed and clear sound for immersive soundtracks. Before you see them, hear the enemy smudge, proximity signals and other important information. React faster and take advantage of victory.
Convenient in-line control: Effortlessly adjust the volume or turn off the mute microphone at your fingertips. A durable 2.2m (7.22ft) long lasting cable and inspiring blue LED help you immerse yourself fully in the games. Do not hesitate to get 1 × Mpow EG10 gaming headphones, 1 x Y audio divider 3, 5 mm, 1 × user manual.
This video(s) is for guidance and usage purposes. For actual product, kindly check details & images above.