Karachi 2 Days | Other City : 3 to 4 working Days
Highlights
The Uwell Caliburn comes with a LED Indicator Light which will let you know when your device is due for a charge. The included 0.8ohm coil will give you a looser inhale and will create a good amount of vapour on the exhale. Its 1.2ohm coil offers a restricted inhale and modestly cloudy exhale.
Delivery
Karachi 2 Days | Other City : 3 to 4 working Days
---
Versatile Coil Compatibility:
Each pod holds up to 2ml of your favorite e-juice (which you can refill easily using their convenient top-fill system), but this pod is compatible with a number of coils! Inside the box, you'll get a 1.2 and 0.8-ohm mesh coil, but you could also experiment with 3 different Caliburn G series' coils.
Striking, Steampunk-Inspired Design:
The first thing you'll notice about this pod kit is its striking square glass body that curves and the KOKO logo emblazoned across it! Unlike KOKO Prime, the entire logo lights up and is more than just an aesthetic upgrade. It doubles up as a battery indicator that glows green when fully charged, blue when battery life drops down to half, and red when battery levels are low!
Box Contents:
1 x Uwell Caliburn GK2 Pod Kit
1 x Uwell Caliburn GK2 Pod
1 x 0.8 Ohm Caliburn G Meshed Coil
1 x 1.2 Ohm Caliburn G Meshed Coil
1 x USB Type-C Cable
1 x User Manual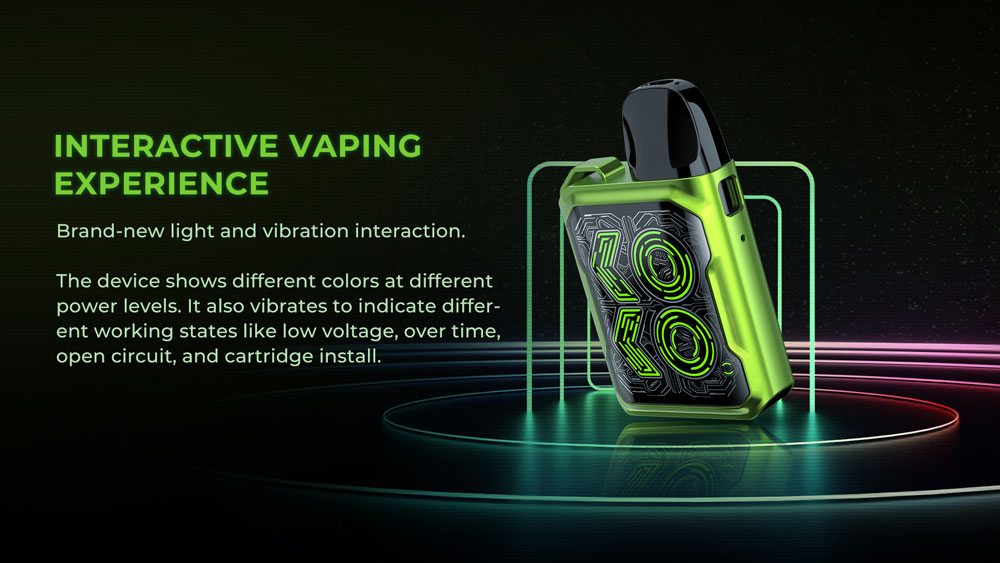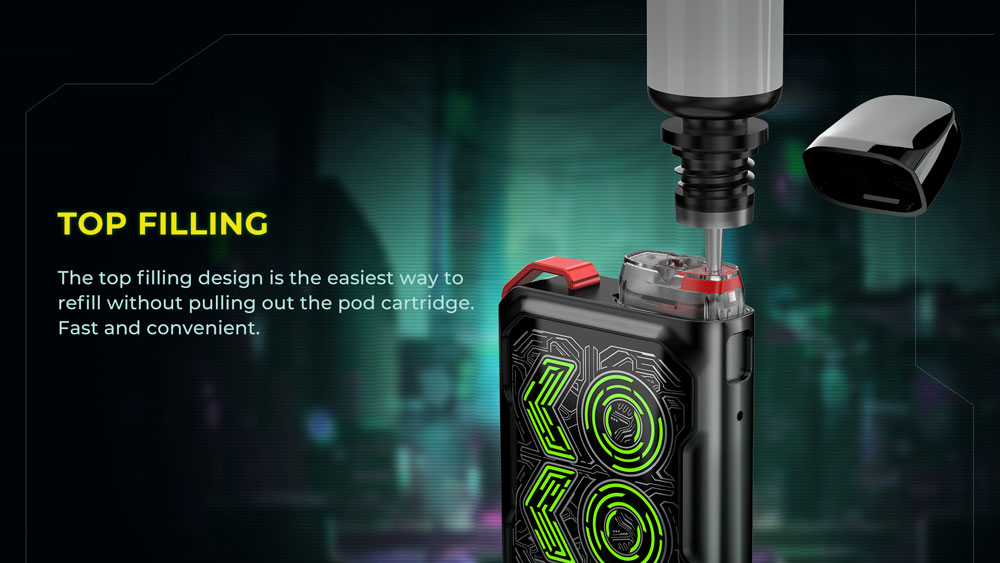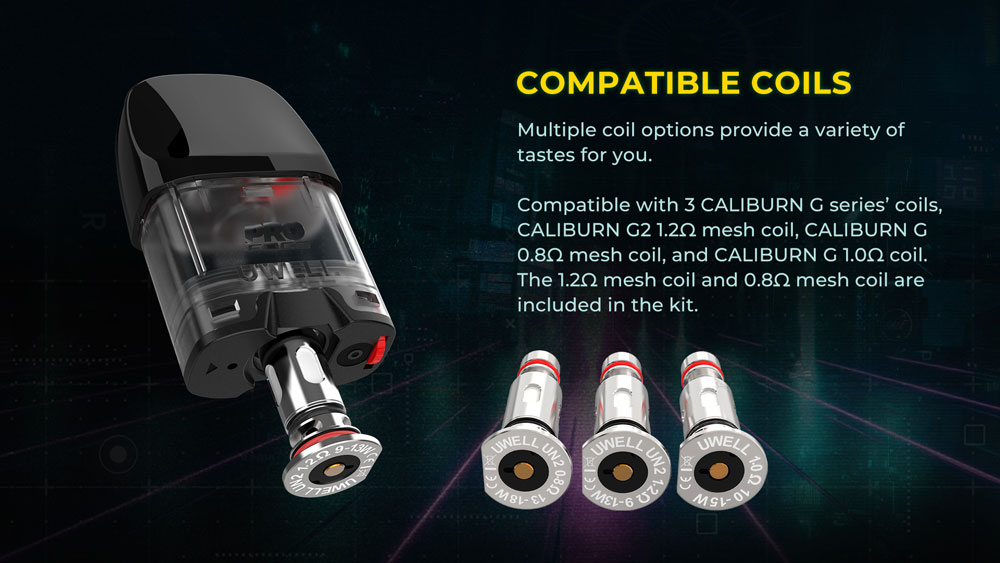 Uwell Caliburn GK2 Pod Kit with 690 mah battery and 18w output starter kit comes in four colors. It's an advanced series of Caliburn Koko with a mixture of Caliburn G2 and Caliburn Koko prime and a name resemblance of Caliburn Ak2, a special feature of light-changing tech that vibrates in various states.
Featuring inhale activation, the GK2 doesn't require much setup before you can start vaping. When the pod is filled and the battery is charged, just inhale on the mouthpiece to activate this kit. The combination of inhale activation and discreet vapor production means the GK2 feels closer to a cigarette. You can personalize the feel of your vape by opening or closing the airflow for a tighter or looser inhale.
Uwell Caliburn GK2 Features:
MTL Pod Kit
690mAh Battery
Fixed Power Output
Inhale Activated
2ml Refillable Pods
Mesh Coil